Bellflower

Garage Door Spring Repair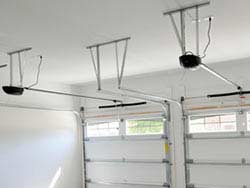 Please, don't ever attempt to repair your own garage door spring! A garage door spring packs pressure, so it can actually go directly through a wall! Indeed, correct repair of a garage door spring is a dangerous task, calling for our equipment and talents. Leave it to our professionals to take care of it all for you! Garage Solutions Plus' highly qualified technicians apply our specialized skills and advanced technology to do the work safely.
Whenever your garage door doesn't function properly, it's likely you're going to need garage door spring repair. Hire Garage Solutions Plus, and one of our expert garage door technicians will assess your problem, and determine the best solution for you.
CALL US! (562) 387-1533  In just a jiffy, we'll bring the help you need!
The garage door springs available here at Garage Solutions Plus are all coated with a clean, black protective finish to forestall corrosion. Several we recommend:
torsion springs  Torsion springs are made with oil-tempered wire, to further avert corrosion.
extension springs  Double-looped, open-looped, and with clipped ends, extension springs are oil-tempered for optimal resilience.
roll-up door springs  For roll-up garage doors, our roll-up spring makes the least noise possible. Hard-drawn and oil-tempered, to be long-lasting.
If you live in Bellflower, California and you have an out-of-order garage door, you'll be glad to know that Garage Solutions Plus repairs and installs garage doors 24 hours a day, 7 days a week!
CALL ANYTIME DAY OR NIGHT! (562) 387-1533